Contents of Article
How to Create a Calculated Value
All sources configured for the Table will be available to be added into custom calculation fields.
Click on the

option to open the window
To add a custom calculation click the Add calculated value within the Fields window.


This will open the calculation configuration window: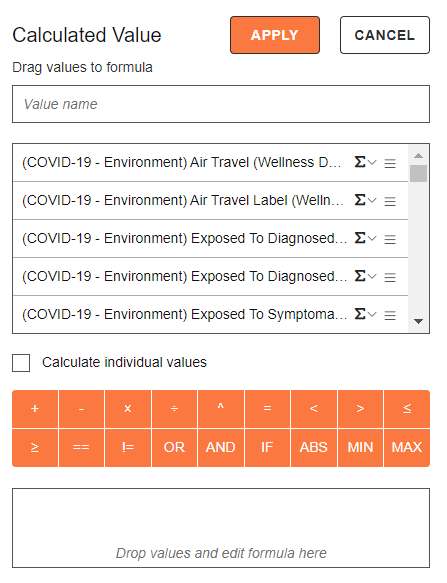 Use the dropdown arrow next to the metrics to change the aggregation method: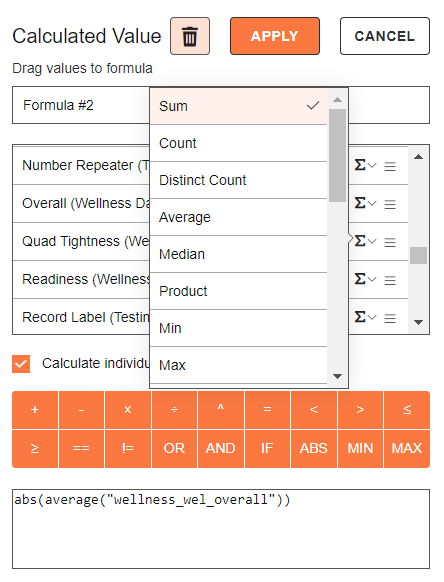 The metrics then methods can be dragged and dropped or double-clicked to enter the calculation window.
If there is an error with the method a similar pop up to the one below will appear:

To calculate individual values, check the below option in the calculated field window. If you check this it will apply the calculation from the formula before aggregating the values.



For example, you are calculating average wellness / 3 for the past week with User Name configured as the row labels and average wellness configured as the values.
The table will display the average wellness for the user for the past week.

If you left the 'Calculate Individual Values' box unchecked it would return the Average Wellness for the week / 3.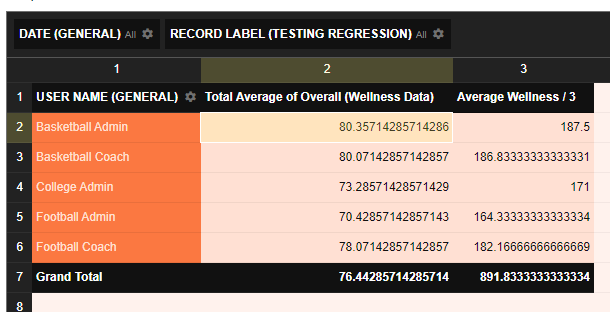 If you checked 'Calculate Individual Values' it would return average wellness day 1 / 3 + average wellness day 2 / 3 etc etc (also equivalent to SUM of wellness / 3).


Once the calculation field is saved it will appear as its own source via the Left-Hand side of the Fields window.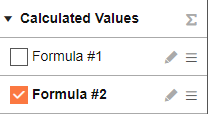 Operators and Functions

Below is a list of all operators and functions supported in the formula: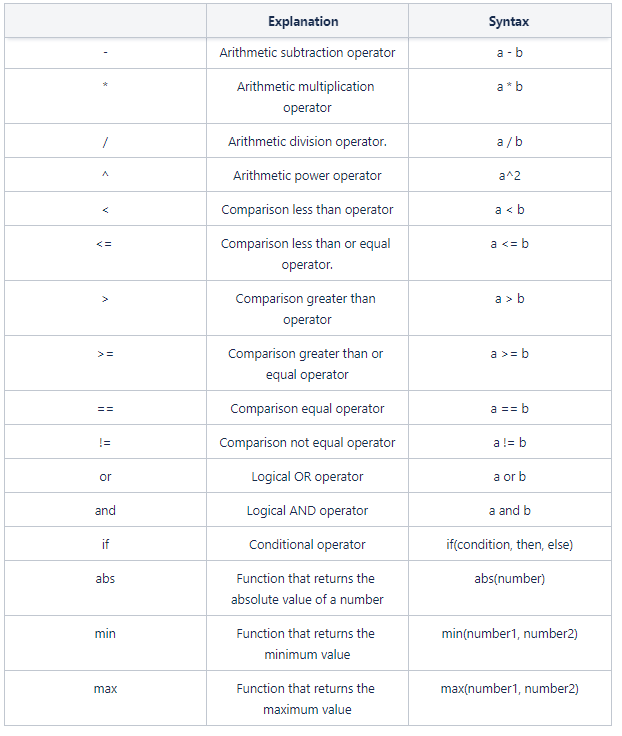 N.B. All elements chosen for a calculated value will not display as the element name in the calculation, rather the element id.