Contents of Article
Getting Quick Results
Simply by highlighting the cells the User will be able to see a count, average and sum without having to reconfigure or filter the table.
Right-Click Functionality
By right-clicking on values or columns, the User can quickly change the aggregation method, sort the data, remove the measure or add formatting.


Right-clicking on row values will give you the option to expand, sort and add a quick filter.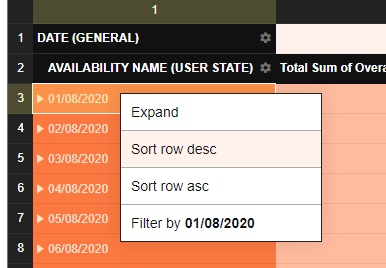 Right-Clicking on the Row Metrics will give the option to filter, remove the nested row to the filters section or remove the field completely.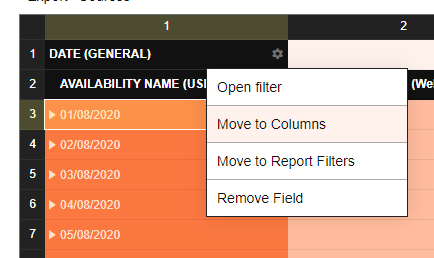 Right-clicking on a Filter will give the option to open the filters, move it to be a nested row/column or remove it completely.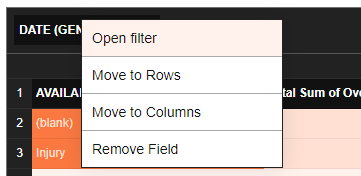 Drilling Through
Right-clicking or double-clicking on a value will give the option to 'Drill Through'.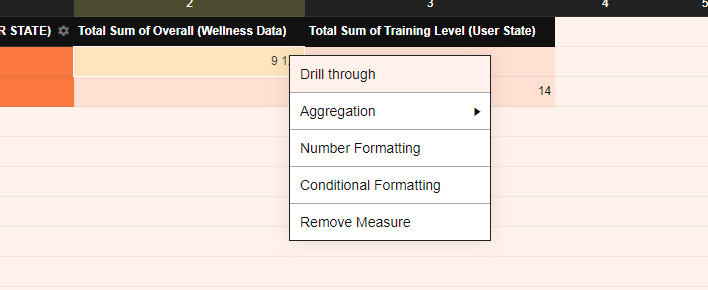 This will open up a Flat Table of how that data point is calculated:

Drag and Drop
Columns, Rows and Filters can also be dragged and drop into different positions rather than using the click functionality above.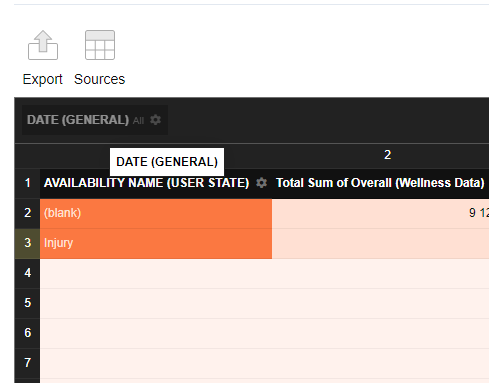 Column and Row Quick Sorting
Column and Rows will also display an arrow to quickly sort ascending or descending.

Advanced Filtering
Rows can be filters by their labels and Values.
If Values is selected there is a number of option to display the Top X results, Bottom X results etc which is a great feature for Users to highlight performance or at-risk levels.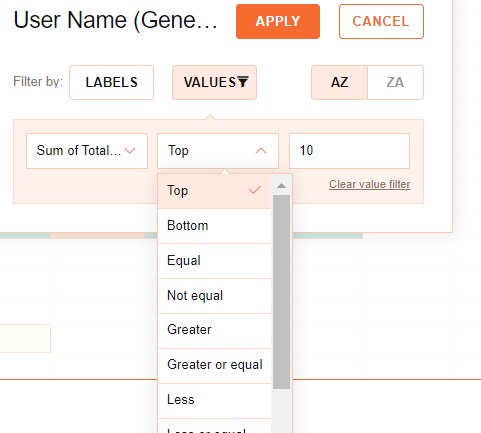 Resize Columns and Rows
Columns and Rows can be resized the same way Excel can be dragging the column/row boundaries to the desired width/length.
This picture displays the maximum width and length available:

Double-clicking with automatically resize to fit in the content.