When you're ready to begin sending invitations to your athletes so that they can begin to enter information for themselves into the database, you can go into the Pending section of the "Members/Users" page under Administration and send out their invites by clicking the Paper Airplane button: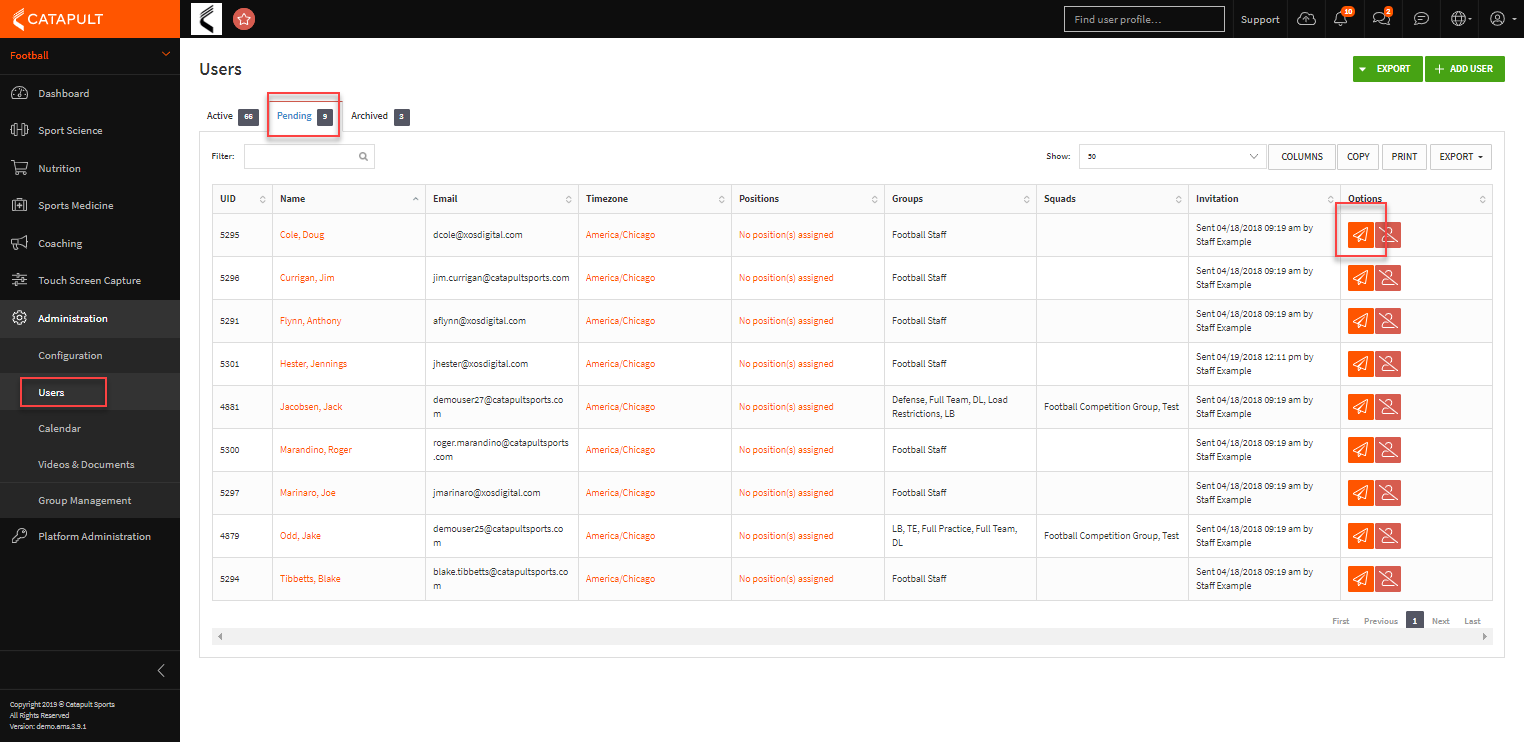 Once the invitations have been sent, here are the steps to send to your athletes:
Open your Registration email from AMS By Catapult Mail Services so that you can set your password.
Download "Catapult AMS" in the App Store or Google Play.
Open the app and select "North America" as your region.
Enter your email and password.
In the Dashboard tab, select "Record Wellness" in the top left corner to enter your wellness for the day. When you're finished, select "Update" in the top right corner. Make sure to change the time you went to bed and the time you woke up with the proper dates in the two black boxes at the top of the screen.