The Comments tab of the Individual Profile will display any comments that are left specifically for the player, the group the player is part of or any private comments made regarding the player.

To leave a comment click + Post.

This will open the comment configuration window.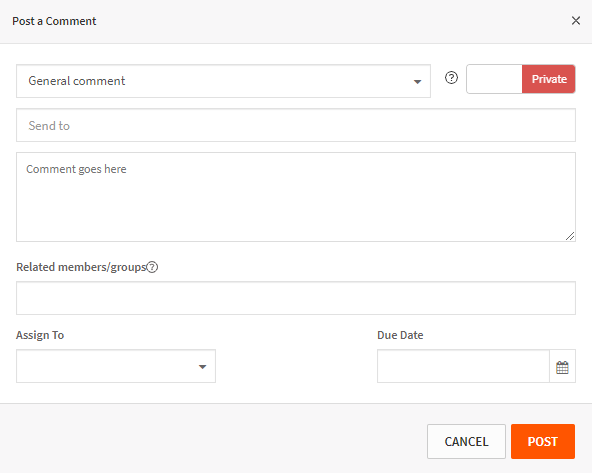 Select the type of comment you are posting and whether this comment is private (only visible to the sender and receiver) or visible to all that can see comments.
Select who this message is to be sent to (individuals or groups)
Input the comment in the text box
If this comment is related to other members you can add them here. If the comment is visible this will show on the users profile otherwise if it is private it will only show on the receivers comments list.
Assign the comment to a staff member and set a due date if it involves an action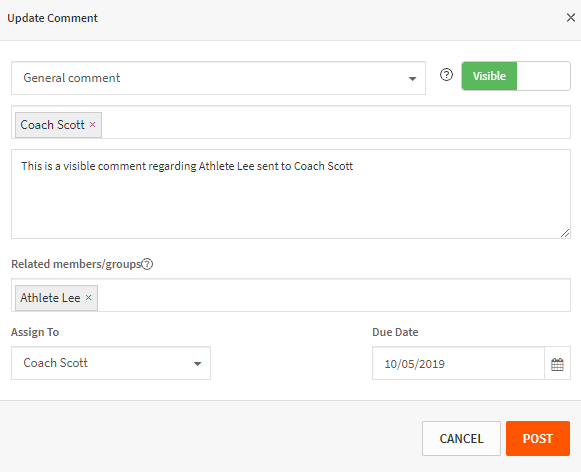 Assigned Comments:
When you assign a comment to a staff member they will see that it is assigned to them by the Resolve button.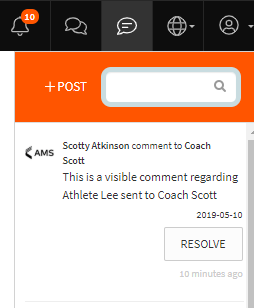 Once they have complete the action they can tick the resolve box.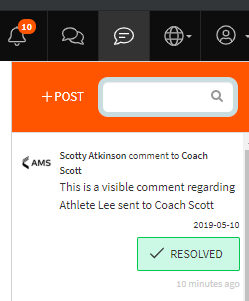 It will then show as resolved via their Individual Profile.