The Medical tab of the Individual Profile contains information regarding immunisations, allergies, operations, medications along with general medical contact information and insurance providers.
Users are able to limit what information members see via the Dynamic User Profile permissions.
Injury and Illness: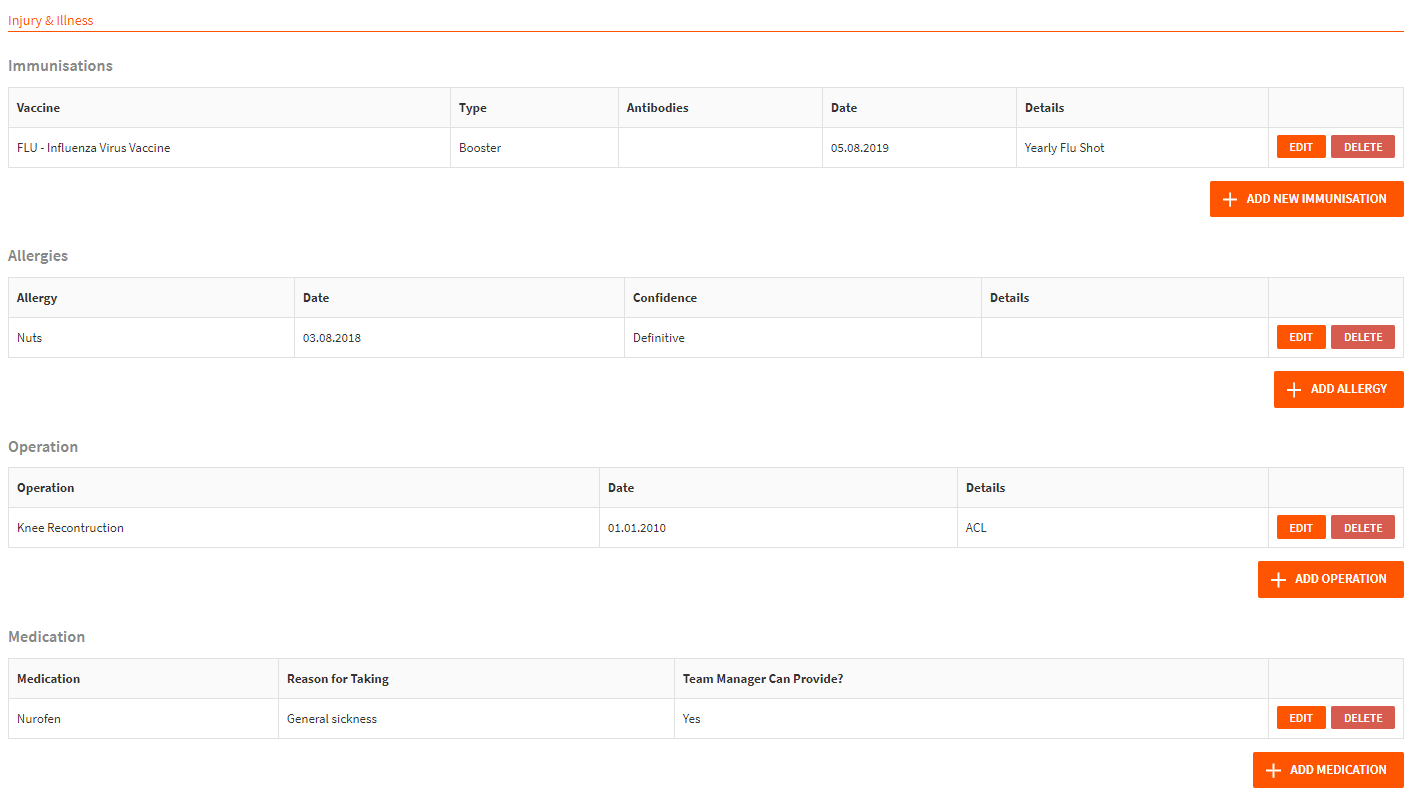 All details can be added by clicking the +Add button beneath each section.
Medical Information:
Next of Kin and doctor details along with medical insurance can be added in this section.