The Medical History tab of the Individual Profile provides an overview of all historical general medical notes, injuries, illnesses and their associated treatment notes. There is also a link to create an injury or illness for the user.

General Medical and Rehab Notes:
This section is for additional medical notes on the player that are not captured via the Medical Notes or Treatment Notes section of the platform.
To set up the different note categories, navigate to Administration - Configuration - Medical Note Categories:

Here you can add new categories that will be used when adding a new note: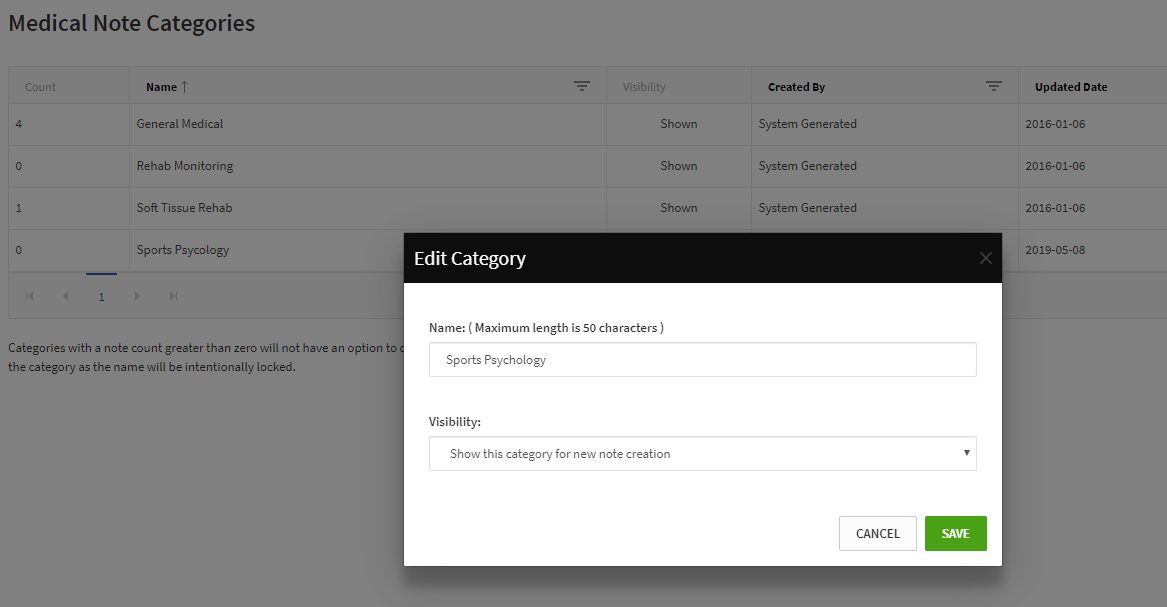 As shown below, the new category is now available via the General Medical and Rehab Notes section: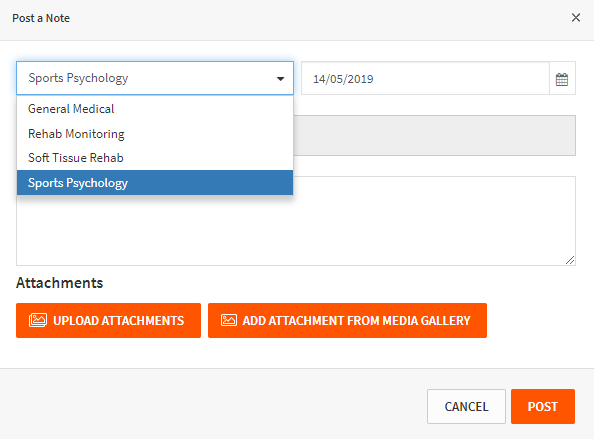 All notes added will be able to be viewed here and can be filtered, sorted and searched for using the available tools:

Injuries and Illnesses:
All injuries, illnesses, treatment notes and associated medical notes will populate in this section.
The injuries and illnesses will be able to be identified but the associated icon (bandage for injury and sad face for illness).

By clicking the down arrow to the right of each injury, illness or treatment note, you will get a link to display full details, a list of all associated medical notes and hyperlink to associated treatment notes.