Navigate to your Illnesses List: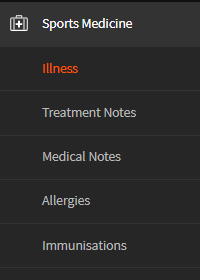 This will present you with a table of all your illnesses:

The Illness page contains a variety of options to manipulate the illness notes and their display. The table that is featured on this page is similar to a number of tables on various other parts of the AMS system. Please read View, Filter and Sort the Illness List for further details.