Creating a New Illness Entry
When creating a new illness entry, there is the option to record information under 5 tabs:
Details
Availability
Files
Notes
Treatment Notes
Each tab contains different information about the illness, or links the illness to a different part of the system. For example, submitting availability data links to the availability of the player in the Dashboard. The only information that is compulsory to submit is that found under the Details tab, indicated by a red asterisk (*).
From the Illness page select '+ Create Illness' from the upper right-hand corner of the screen.

Complete the 'Create Illness: Details' portion of the 'Details' tab. This information includes the player, illness type, status, date illness began and whether it is confidential and/or recurrent.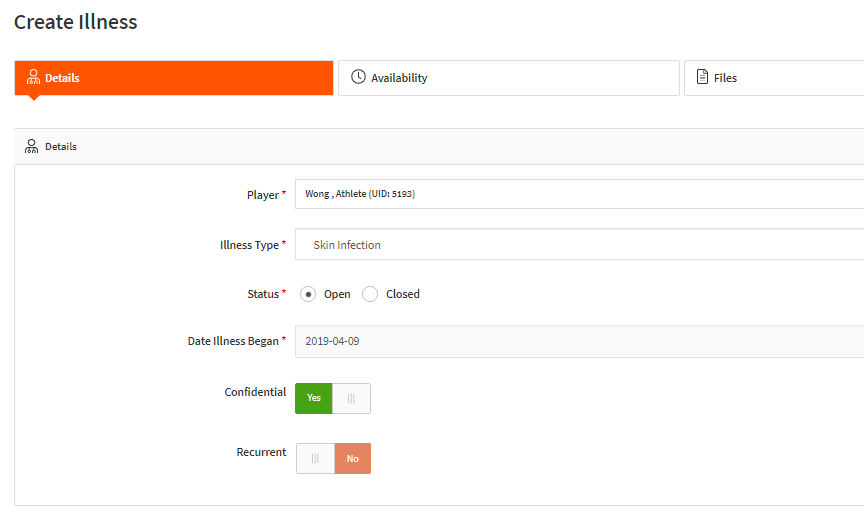 Complete the 'Diagnosis and Treatment' portion of the 'Details' tab. This section includes the diagnosis of the illness and if surgery is required.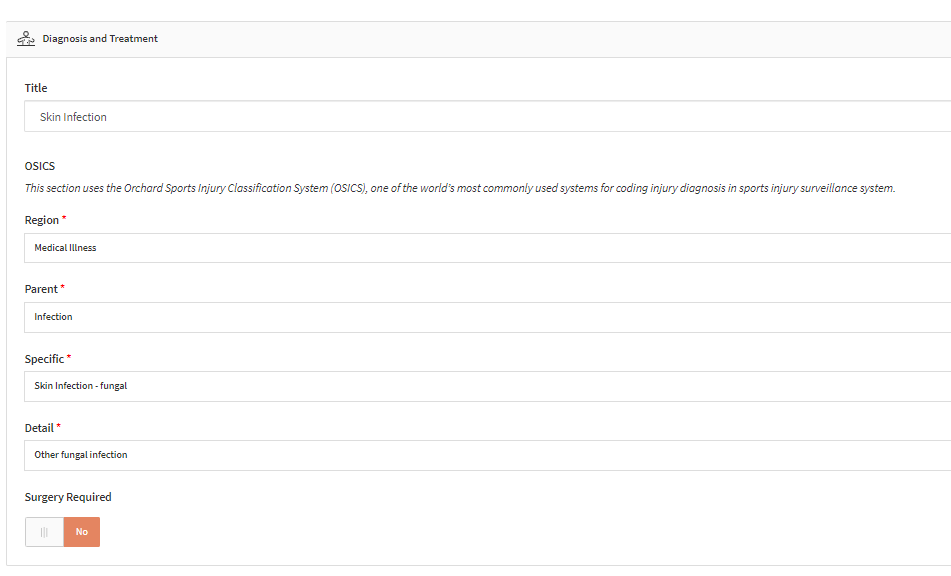 Select the Availability tab from the top of the screen and fill out the appropriate information. These details include the player's current training capacity and a progression status to return to full training.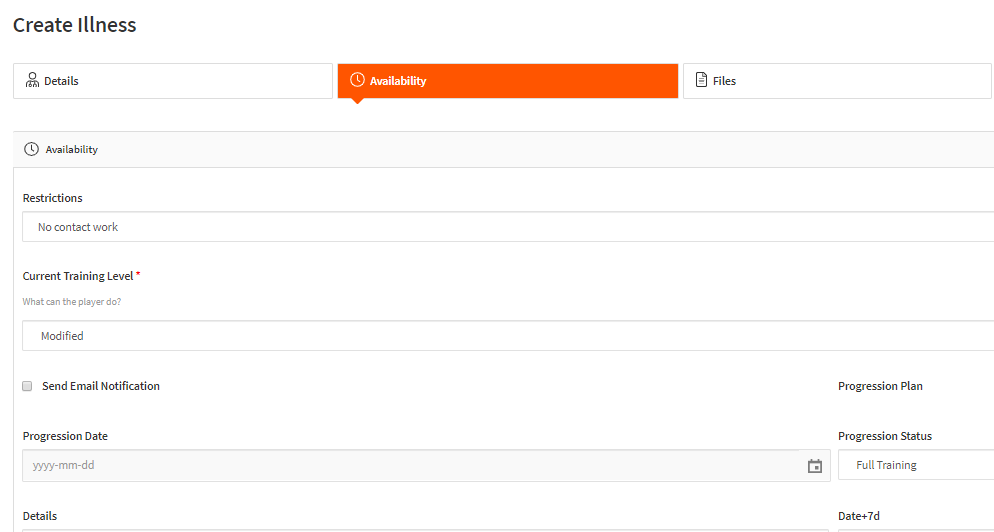 These details will automatically filter through to the Availability Dashboard once you create the illness.

Select the Files tab. Upload any relevant pictures/documents by selecting the grey 'Attach File' button. A popup will appear.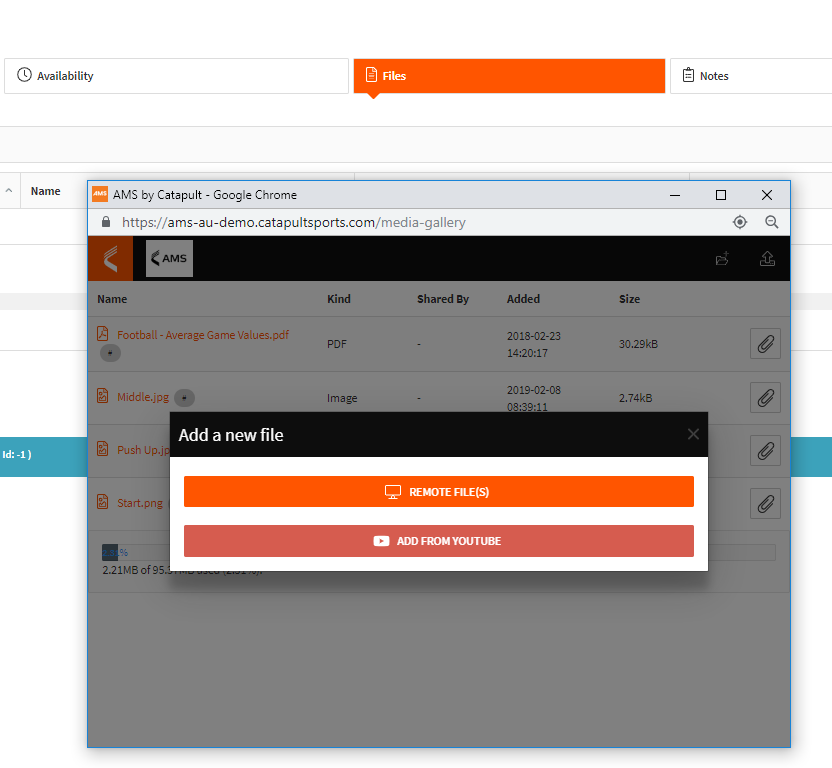 Select the 'Upload File' button in the top right-hand corner to upload an external file.
Select the Notes tab. Type any additional notes.
Select the Treatment Notes tab. Include a treatment title and date of treatment.
Select 'Create Illness' in the upper right-hand corner of the screen to save.

At any stage after the Details tab has been completed, the illness can be created by selecting the 'Create Illness' button in the lower right-hand corner of the screen. This button is located on any of the informational tabs.