Catapult AMS allows Treatment notes to be duplicated to save time for medical staff.
Access Treatment Notes by selecting 'Physiotherapy' or 'Sports Medicine' in the left-hand menu and then the subheading 'Treatment Notes'.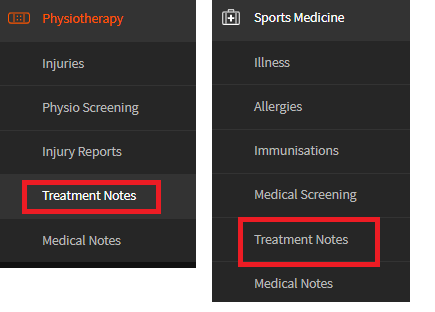 This will then display your all injury and illness Treatment Notes.
Click the eye icon of the treatment note you wish to duplicate: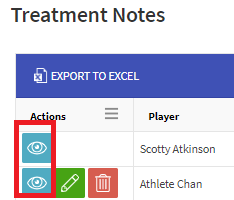 Please select Duplicate this note.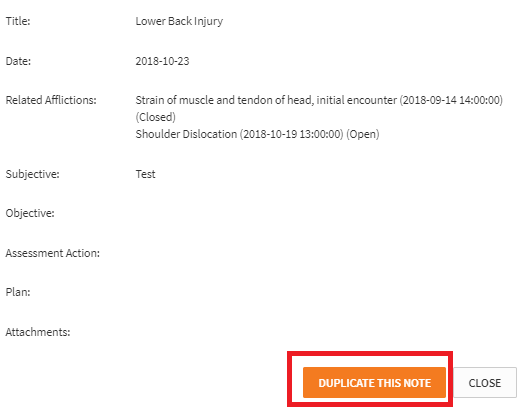 This will then duplicate that note and take you to the edit screen so you can make any adjustments as necessary: