The table of injuries can be exported to excel.
Navigate to your Injuries list: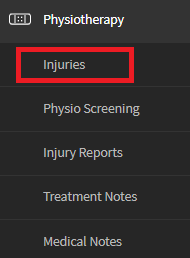 This will present you with a table of all your injuries.

View, Filter and Sort the Injury List then once you are happy click Export in the top right hand corner.

You will then have the option to Export the injuries only or export the injuries and treatment notes: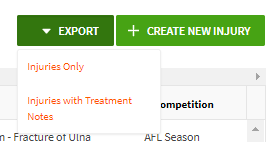 Once you have made your selection the system will prepare the report for you.
Once this is complete click Download:

This will automatically download an excel file.