Now that you have set up the column data, the Dashboard can be filtered per column to help you further limit your search and flag any potential issues.
The Member Name column can be filtered by any players name.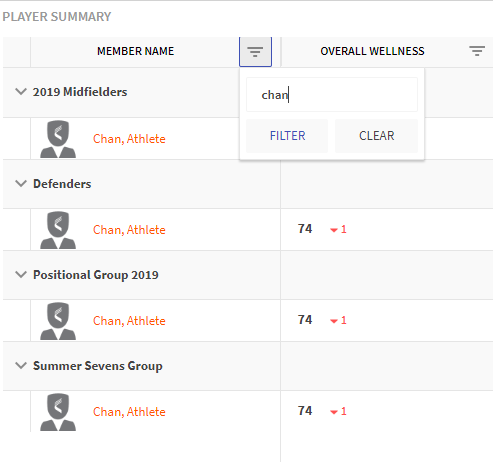 The data columns you have set up can be filtered by the results they yield. The Catapult AMS platform allows you to select the following filter options:
Is Equal to
Is Not Equal To
Is greater than or equal to
Is greater than
Is less than or equal to
Is Less than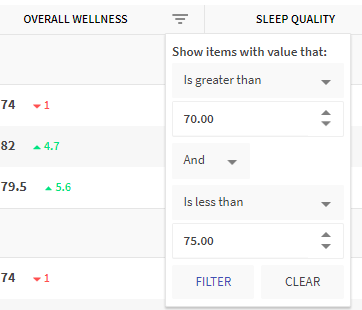 The platform will allow you to filter multiple columns at once.