To access the Availability Dashboard, first select 'Dashboard' from the left-hand menu and then select the drop-down menu to the most upper left-hand side of the Dashboard. Select 'Availability'.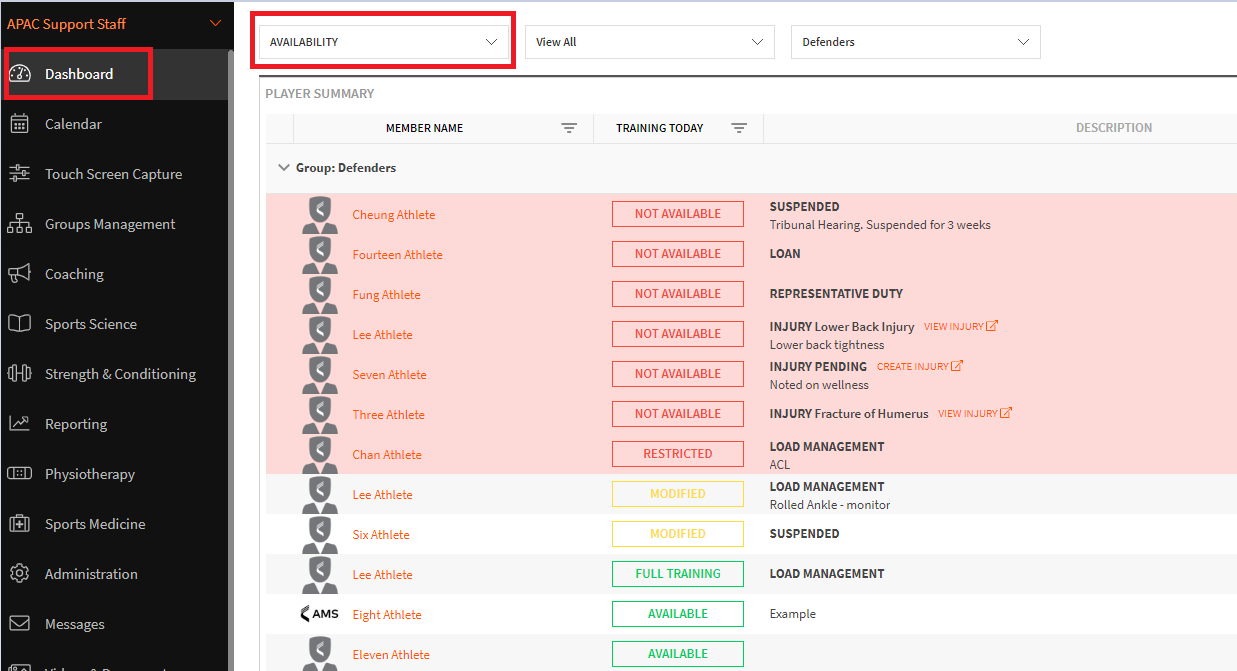 To sort between squads, use the middle drop-down menu at the top of the screen. The filter will default to 'View All', but upon leaving and re-entering the Dashboard will remain on the settings you last viewed.

The far right drop-down menu will allow you to select specific groups.

Searching for Players
Like all dashboards, there is a search bar in the top right hand corner of the page allowing you to quickly filter the dashboard to view the status of a player(s).