Once on the Post-Game note configuration page, you will first need to select which fixture this note relates to. If you do not have any fixtures, or the fixture you need does not populate in the drop down list, please ensure you have added the fixture via Administration - Configuration - Season, Phases and Fixtures (click here to learn how).
All previous fixtures will show.
Select the fixture. Please note you can utilise the search function to filter results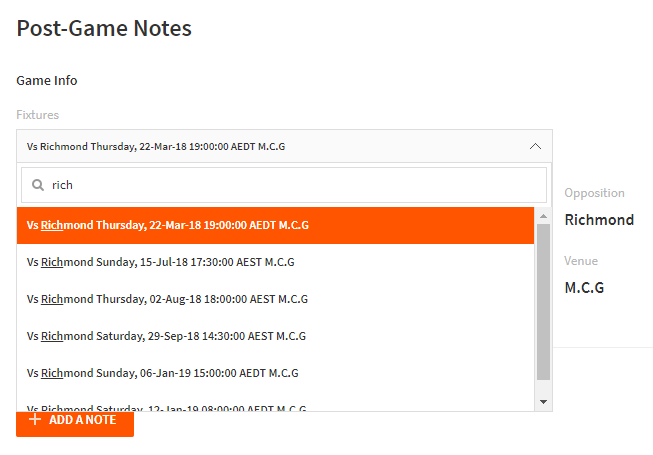 Once the fixture is selected you should see an overview of the fixture including date, opponent, venue and whether the fixture is home or away.