Navigate to Administration - Configuration - Wellness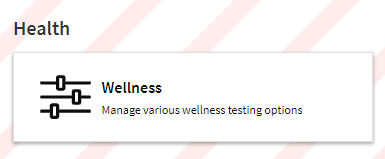 Scroll down the page until you see the wellness parameters. If this is the first time you are setting up Wellness it is likely that all parameters are enabled.
To enable or disable a parameter simply toggle the button next to the parameter name.