Adding a Logo
Click the + button in one of the squares of the report you are configuring.
Select Add Logo from the list of options.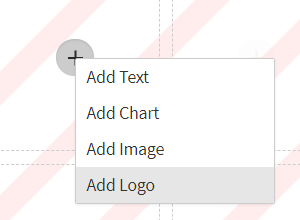 This will automatically add your logo to the report.
**If you do not see this option or would like to change your logo please send through the logo to amssupport@catapultsports.com and we will update it for you.