To update the availability of a player please navigate to the Availability Dashboard.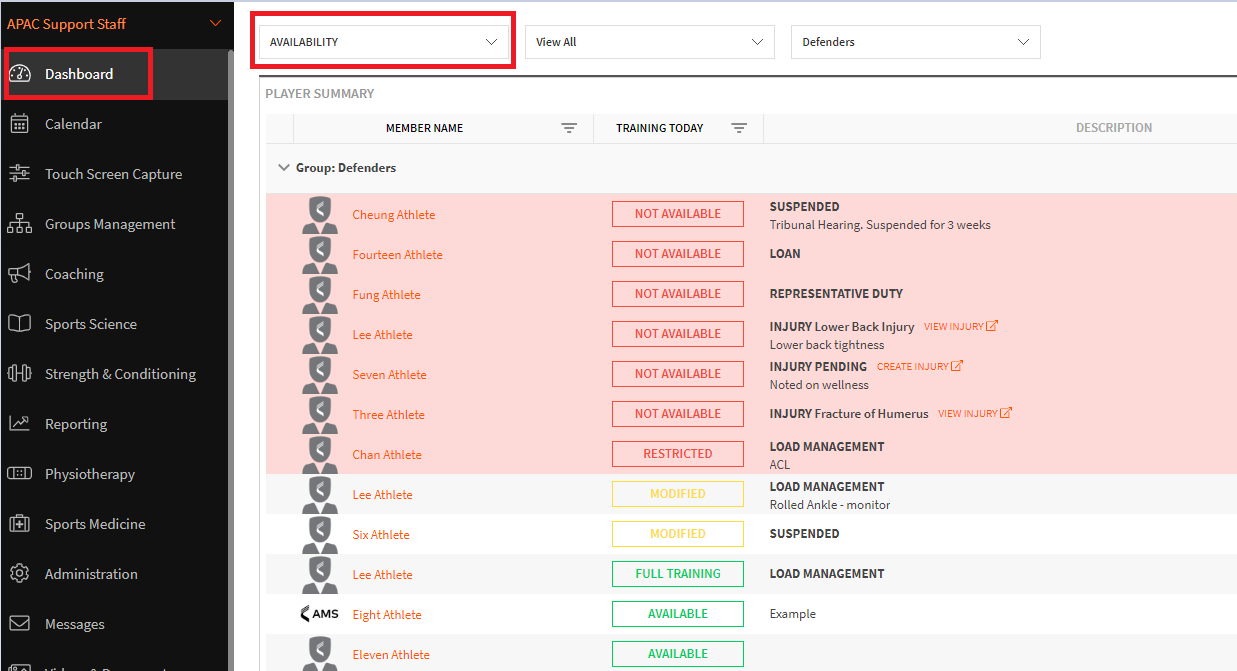 The availability of each player will then populate in the second column next to their name.
To update the availability of a player simply click on their current status.

This will then open this window: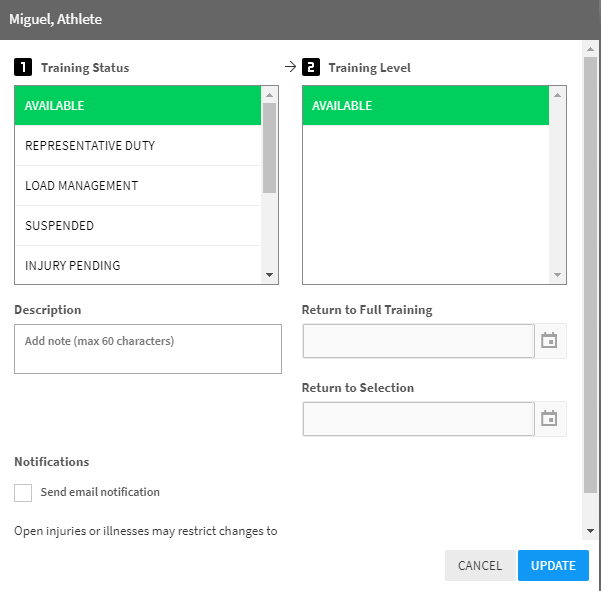 Please select the new status via the left hand box and training level via the right hand box: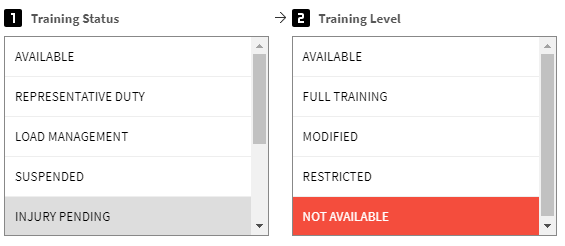 You then have the option to add a description in the field below to add any relevant information as to why the players availability has changed. There is a 60 character limit for this field.

The next two available field relate to return to training and selection. Here you can input a date to add further information to the training status.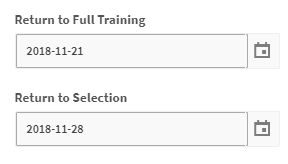 Once you are finished please click update.
Sending a notification
The last field in the availability widget allows to select whether you wish to send an e-mail notification.
To check who is set up to receive these e-mail please navigate to Administration - Configuration - E-mail Notifications then check the Training Status Notifications field:

Anyone who appears on this list will receive an e-mail when a players availability changes.