Event Types
The event types link an event category and template together. When creating an event, you are required to select a specific event type.
Add an event Type:
To add an event category navigate to Administration - Configuration - Event Types

In the top right-hand corner, select 'Add Event Type'.

Fill in a title then you will need to link the event type to the category and template.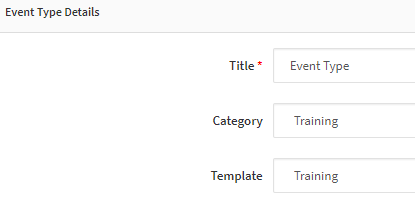 Select 'Create Type'.
When adding an event to your calendar this is where the event type will display: