As a staff member of a Catapult Form Team you will have two different contexts when you login to the Catapult Form platform; Individual and Team.
The individual context (shown below) will contain all your profile data and will be what each player (non-staff member will see).
As shown below the individual context will show the individual calendar, profile information, wellness data, test data, strength and conditioning programs, individual reports and media.
Individual Context: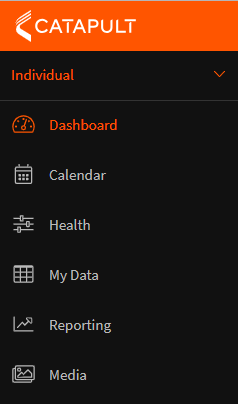 To change from the individual to Team context click on the drop down arrow and select your team under the Franchises heading.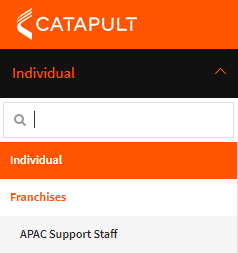 Once you have selected the Team Context the page will load and show you all team data based upon your role on the platform.
Team Context: