Venues can be created and linked to various other sections of Catapult AMS, such as the calendar or when creating a training session.
Navigate to Administration - Configuration - Venues

This will show you a list of current venues on your platform and also allow you to create new venues.
Click Create New Venue.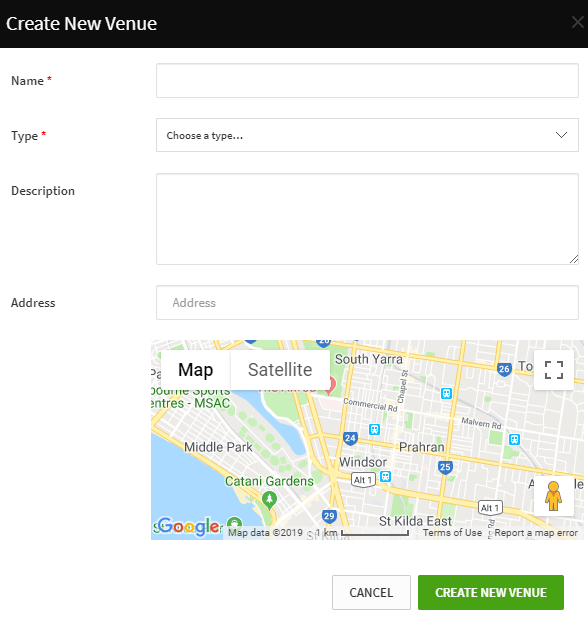 Input the Venue Name.
Select whether this is a competition, training or other type of venue.
Add a description if necessary.
Input the address to add the map to the venue.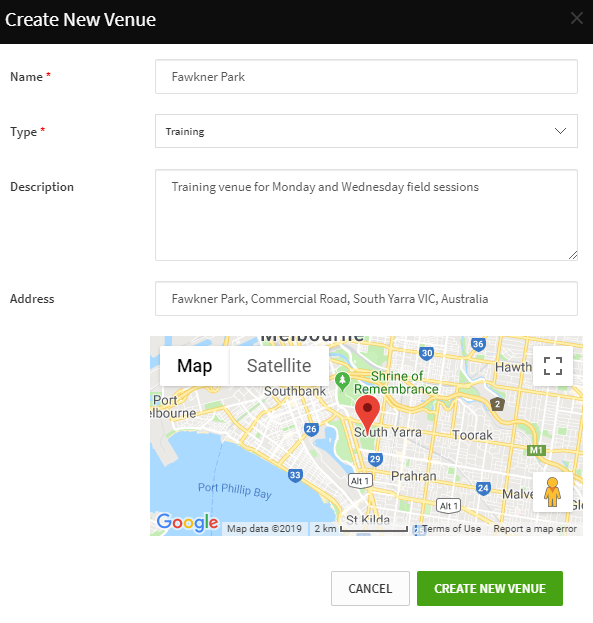 Please note that you do not have to add an address to a venue if it is not applicable. For example you may set a meeting in the Coaches Office or in a certain Meeting Room.
EDIT EXISTING VENUES:
Navigate to Administration - Configuration - Venues

Click the pencil icon to edit the name, type, venue description and address: