After Test Elements have been made available for Mobile Reporting you can turn Mobile Reports on via Full Reports.
Only charts that have been made available on mobile will be able to be used for Mobile reports.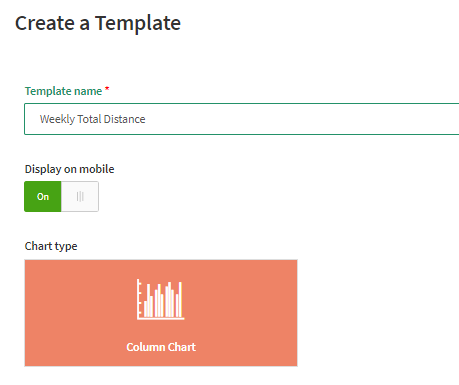 To Create a Report Template:
Select 'Reporting' and 'Full Reports' from the left-hand menu.

Select the 'Create Report Template' from the top right-hand of the screen.

Enter the report title and select Yes to display on Mobile.

All charts that are enabled for mobile will the populate via the Report Layout.
Select the Charts you wish to include in your report.
Input the order they will display in.
Please note that you can choose whether you wish the charts to display as full or half width as you can view Mobile Reports on the web platform. However, the charts will only display as full width on the Mobile app.
Click Save.
Open the AMS app and select View Reports from the home screen
Select the report you wish to view from the list.
You can then select a date range and generate the report.