Add a New Allergy:
Navigate to Sports Medicine - Allergies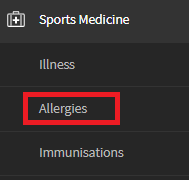 This will display a table of all recorded allergies.
Select '+ Create New Allergy'.

On the following screen enter the player's name, allergy type, date of entry and the confidence to the allergy severity.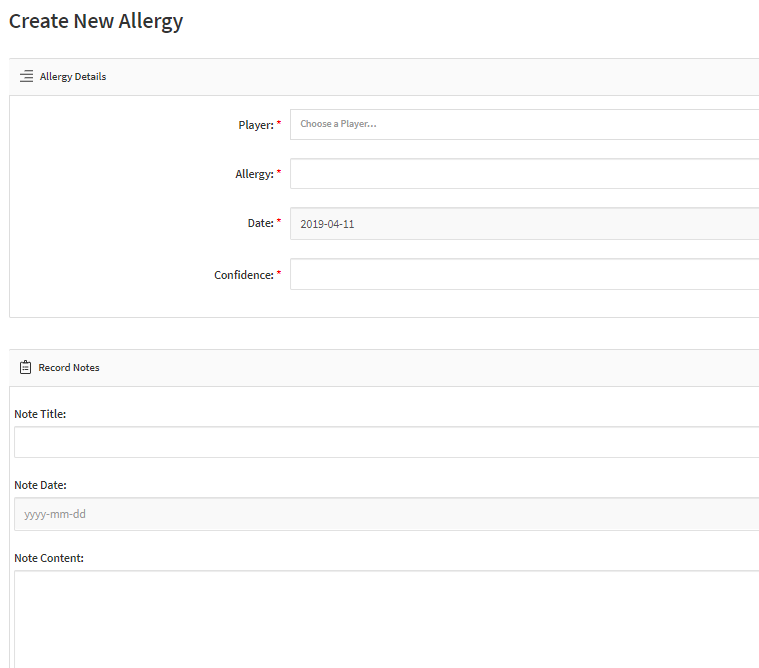 You may enter any additional information within the note detail.
To save select 'Create Entry'.

Edit an Existing Allergy:
After locating the allergy record, select the icon from the options column to edit, or the 'trash' to delete the record.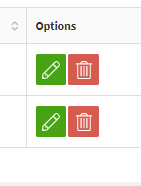 On the following screen you may change the player's allergy details, date, confidence type and add any additional notes.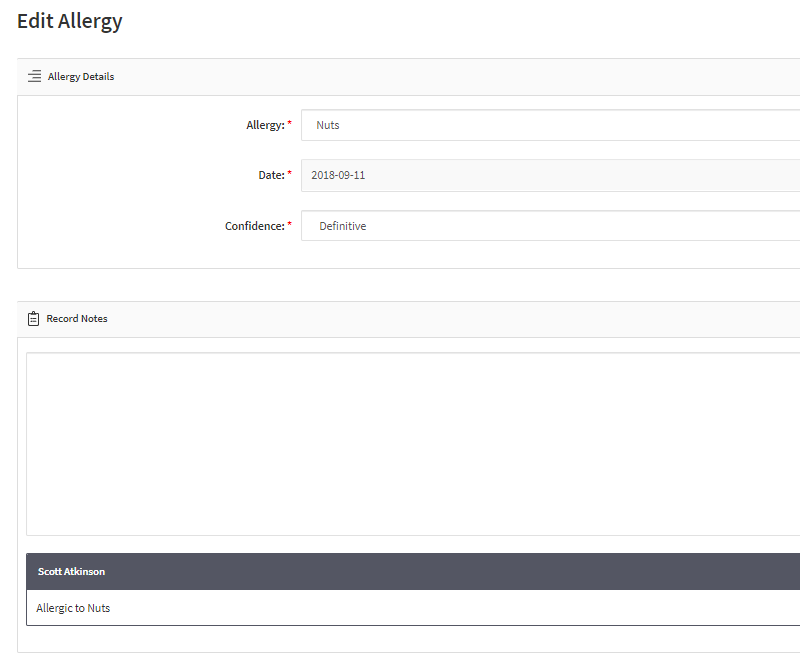 To update the entry select 'Apply Changes'.