How to enable /disable Catapult AMS Message Notifications
Please follow these steps:
1 - In settings scroll down and click on the AMS Application.
2 - Click the 'Notifications'.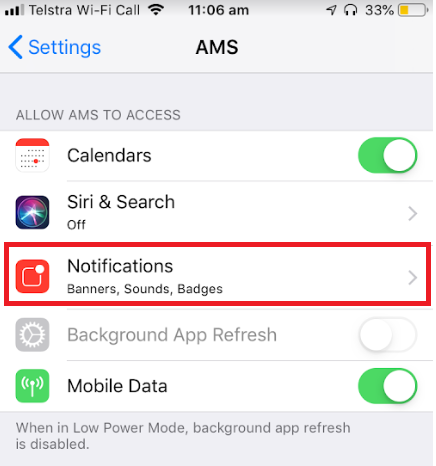 3 - Here you can choose to enable or disable the notifications and select how they display when received (please see below):
Catapult AMS Message Notification Examples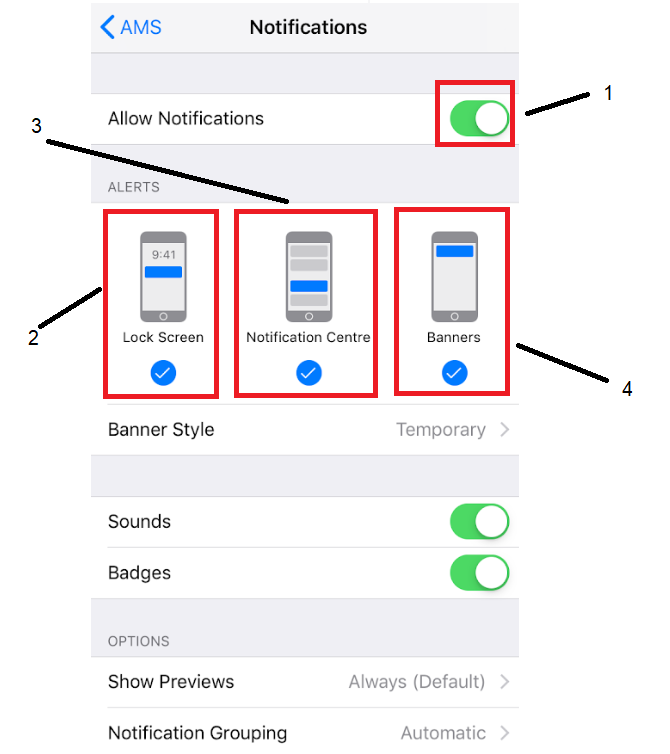 1 - Please ensure you allow notifications.
2 - The Catapult AMS message notification when phone is locked.

3 - The Catapult AMS message will show in the notification centre. The notification centre allows you to access all your notifications on the one screen.

4 - The icon that will display when the notification is received. A banner will appear at the top of screen. If this is disabled you will not get a notification if you receive this message while the phone is unlocked.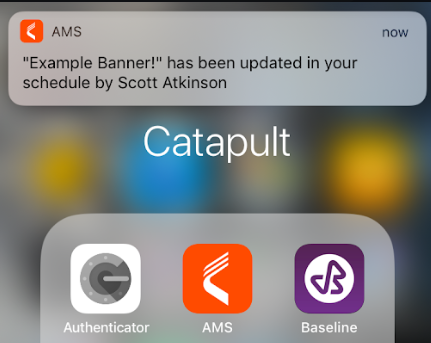 This is how the Catapult AMS message/calendar event update will display when in the AMS Application or when the Application is opened.