As a staff member, you have two views or "contexts" when using Catapult AMS: Individual and Team (also referred to as Franchise or Organisation).
You can switch between these by using the dropdown in the top-left corner immediately under your name.
Individual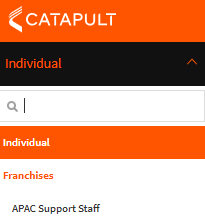 Team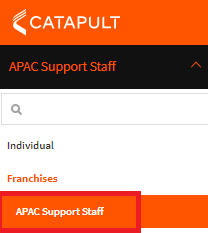 Changing Your Default View
The platform may be set to default to your Individual or Team context when you login. To change this:
Go to your member profile
Click on the 'Profile Info' tab
Go to the 'Default Settings' section
Select your team name in the 'Default Login Context' drop-down.