After groups or squads have been configured, users can be moved (assigned or unassigned) from different groups at any point.
This is important as it allows the coach to keep track of where or who their players are training with. If a change needs to be made to their training, a player can be moved into a different group and their Calendar schedule automatically updates to show the events of the new group.
Changing a Player's Group/Squad
Select 'Coaching' and 'Groups' (sometimes referred to as Groups Management or Squad Management) from the left-hand menu.
Click on the player that you want to move, or drag and drop them to their new group.
Groups can be filtered by Competition and group by using the drop-down menus at the top right-hand side of the screen.
Select 'Save Changes' to save.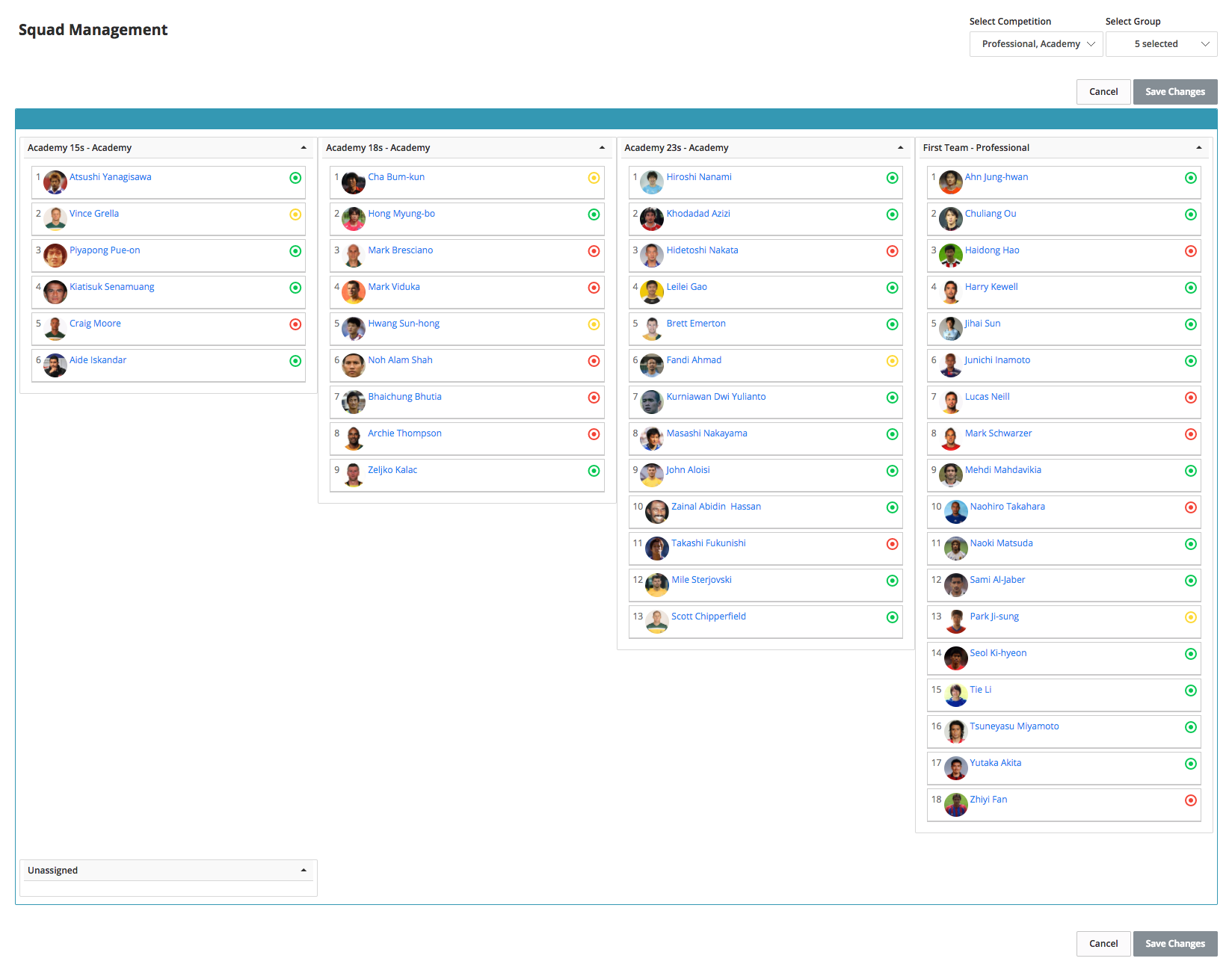 Note: if groups are in training session plans, upon entering the plan next, you will be prompted with an option to update training groups or not.