Communication is key to the success of any team, sporting or nonsporting. The AMS by Catapult platform offers two methods for messaging between staff and players.
This provides you with a quick, functional messaging service to deliver your comments to other members. Refer to the 'Messaging' section of the User Guide for the group messaging system.
This tool uses the Communications Panel and Activity Feed. With this tool, you are able to:
Post a comment
Search for comments, and
Filter comments according to different categories
To access the Comments Feed, click the icon in the top menu bar.

Viewing Comments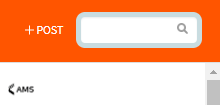 The latest comments will appear at the top of the communication panel.
As you scroll down the communications panel you will be able to view comments posted earlier that day or from previous days.
A time stamp is visible which will indicate the duration for which the comment has been posted in relation to the current time, e.g. for comments posted 'TODAY' 20m = 20minutes ago, 4hr = 4 hours ago. For comments posted on previous days, the actual time will appear such as 4.56pm.
Searching for Comments
Click on the magnify glass icon at the top right of the communication panel.
This brings up the search panel. To find the comment complete the following fields:

Search text-field
The 'search option'. By selecting the 'search option' a user can refine their search by specifying the category, the related members / groups and the date range.
Recent searches shows the most recent, top 5 searched options.
Post a Comment
Select the '+Post' button at the top left of the communications panel.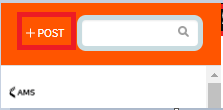 This will bring up a window where you can post a comment and select the required information related to the comment. These fields are as follows: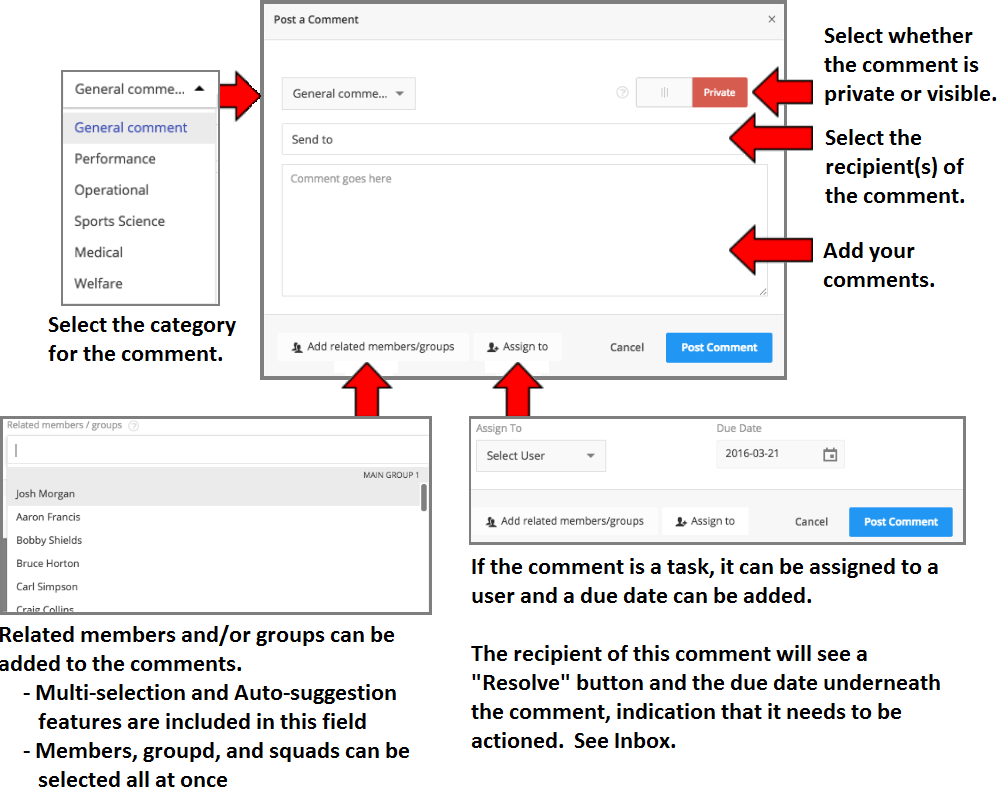 Click 'Post Comment' when all details are completed.
The comments feed through to the profiles of the appropriate athletes, under the comments tab. Comments can also be posted directly from this section too by clicking on the '+ Post' button.